The Gaspésie
On a broader scale, we are located in a region called Gaspésie, a mountainous and forested peninsula at the eastern end of the province of Quebec, Canada.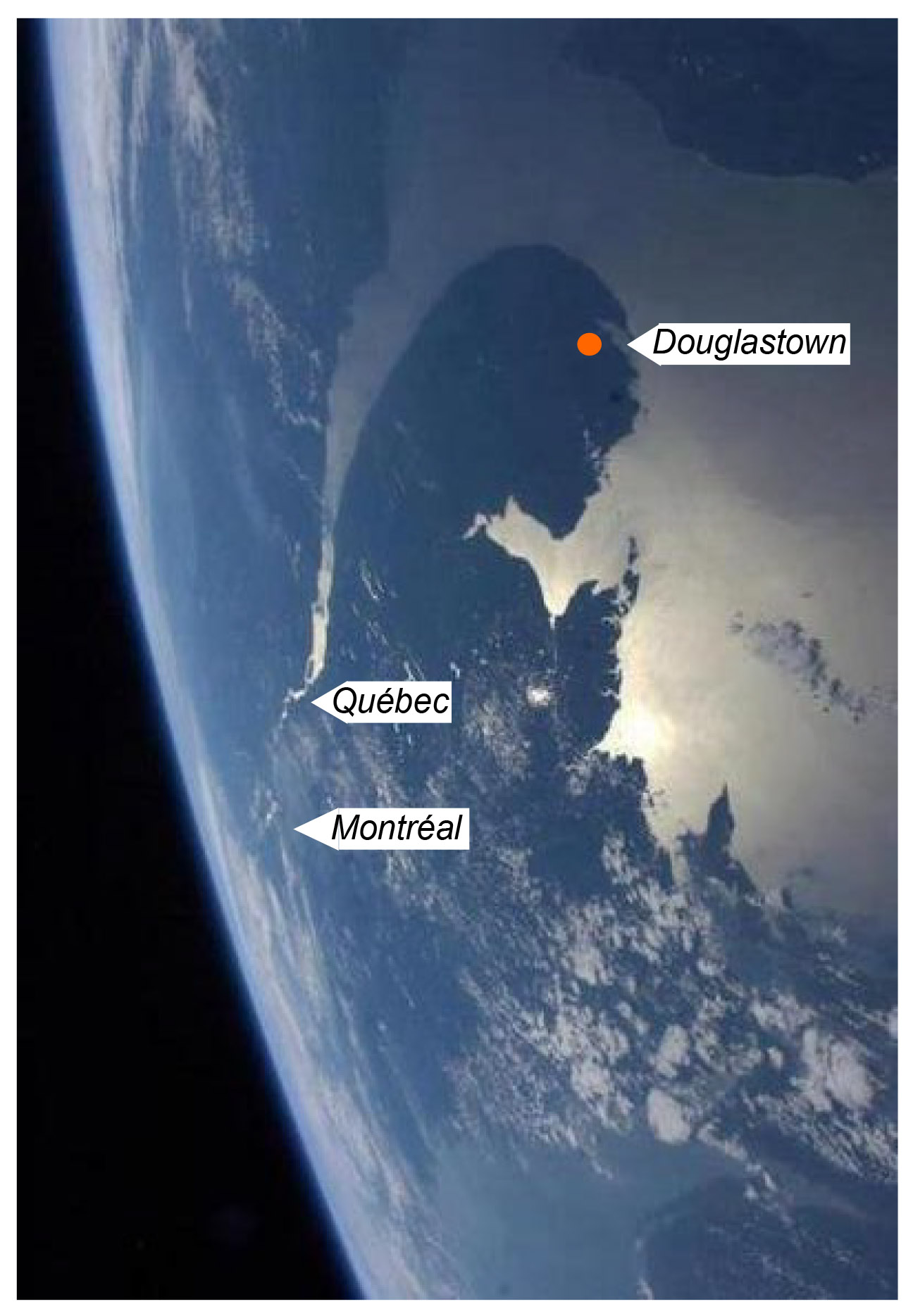 Our village, Douglastown, is about 1,000 km from Montreal.

A countryside full of nature and ever-changing views – whether they be of mountains, rivers or the sea – Gaspesie, translated as "land's end" from miq maq ''Gespeg'', will not leave you 'untouched'!

The area has a one-of-a-kind appeal and occupies a special place in, even, the hearts of Quebecers, themselves! It boasts of being home to more than two-thirds of Quebec's peaks, over 1,000 meters in height.
Its 21,000 km² (two thirds the size of Belgium) are populated by less than 90,000 inhabitants and 94% of its territory is occupied by a diverse forest. Balsam Fir is the dominant species. It is mainly conifers that occupy the center of the peninsula; while on the coastline, you will find a mixed forest (Balsam Fir-Yellow Birch) and hardwood (Maple and Yellow Birch). The Alpine floor is covered by shrub Tundra and, at the highest peaks, herbaceous Tundra.
Thirty mammals of all sizes meet in these magnificent forests. You may see Black Bears, Moose, White-Tailed Deer, Lynx, Coyotes and, if you're lucky, a Cougar. At peak level, you will find Reindeer.